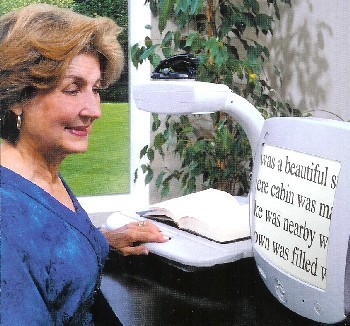 Graphic courtesy of Enhanced Vision



The computer lab has a 21-inch monitor connected to either a PC or Mac. A card with instructions to obtain a larger font with the PC is located at the monitor. However, it will not be as large as that shown above.
A support and resource group for people with macular degeneration will meet on the third Monday of each month at the Senior Center, Room A, from 1:30 to 3:30 p.m. These meetings are free and open to the public.
Meeting presentations are by the
UVa Health System
, and are co-sponsored by
Senior Center, Inc.
and the
Virginia Department for the Blind and Vision Impaired
.
Please contact
Jenny Hinebaugh
, (434) 924-1941, at UVa, or Daniel Martin (800) 622-2155 at DBVI for more information.