The Art Group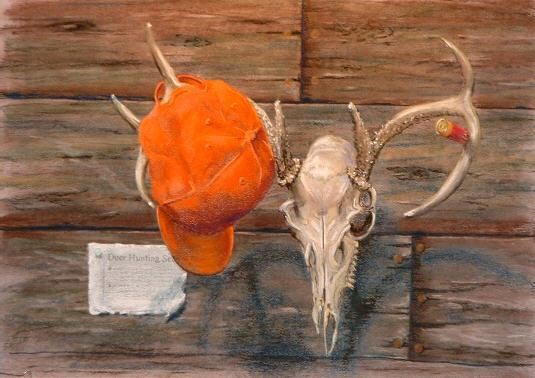 "Deer Season" Soft-pastels by Dick Carpenter

***Meet Richard A.Carpenter the Artist:***
Dick Carpenter has painted since he was 10, and chalk pastels have been his medium of choice for many years. While in Charlottesville, Dick organized the Piedmont Pastelists and has had solo exhibitions at the Albemarle County Office Buildings and Offices, at juried shows and Churches over the City, and at the Senior Center where he is a member of the Friday Art Group. His works are appreciated in many private and business collections as well. Dick is also a founding member of Art Upstairs, a gallery on the downtown mall.

Summer exhibition is now in the Robey Room Gallery.