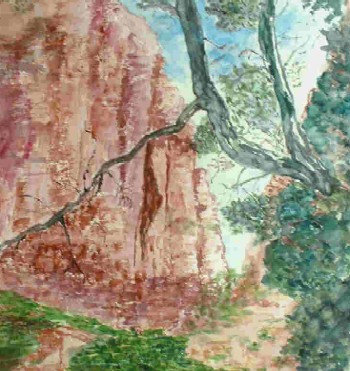 "A treasure of Arizona" by Carrie Johnson
Meet Carrie Johnson the artist:" After retirement some sixteen years ago, we moved to Charlottesville from Illinois. At that point I made a decision to work with watercolor as a hobby, as a new interest.
With different courses and workshops I increased my proficiency - but- was never an avid, constant painter.
Belonging to the Senior Center Art Group keeps me "on track" with painting and enhances my abilities by keepping me "working at the art of watercolor".