The Art Group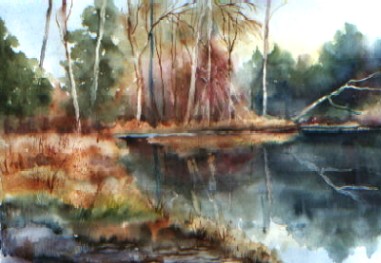 "A day like any other" Watercolor by Betsy Holt

Meet Betsy Holt the Artist: Betsy is a native of Halifax but attended Parsons School of Design in New York. After raising a family in Orange, Betsy returned to her art. She favored painting landscapes in her native Piedmont and Tidewater, VA, using her favorite medium, watercolor.
Her paintings are displayed in many private homes and Virginia exhibits where she has received awards. Her distinctive style is demonstrated in a soft and delicate use of light and color.
She has taken art classes at Mary Washington College and studied with local and nationally known artists; most recently, Jan Ford, Al Stine and Zolton Szabo. Betsy is currently an active member of the Central Virginia Watercolor Guild and the Rappahannock Art League.